Webstreaming
FocusVision VideoStreaming and VideoStreaming Plus
Other Quantitative Techniques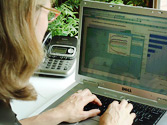 The overarching goal of data modeling projects is to provide actionable guidance for sales and marketing efforts by investigating existing customer databases or other data-intensive sources. Using patterns in existing data, we can develop predictive models that target customer retention, cross-selling, or profit-maximizing efforts.
Models based on customer retention vs. defection, for example, can identify current customers whose sales patterns most resemble those of customers who have defected in the past. These current customers can then be targeted for special attention.
Opportunities for cross-selling can also be identified by using modeling to examine sales patterns and product features. Many other types of modeling are possible, limited only by the scope and accessibility of a company's own or acquired databases. Specific methodologies depend on the type and amount of data to be mined, but may include regression, discriminant analysis, segmentation analysis, or neural network development.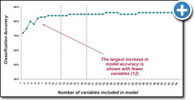 text right